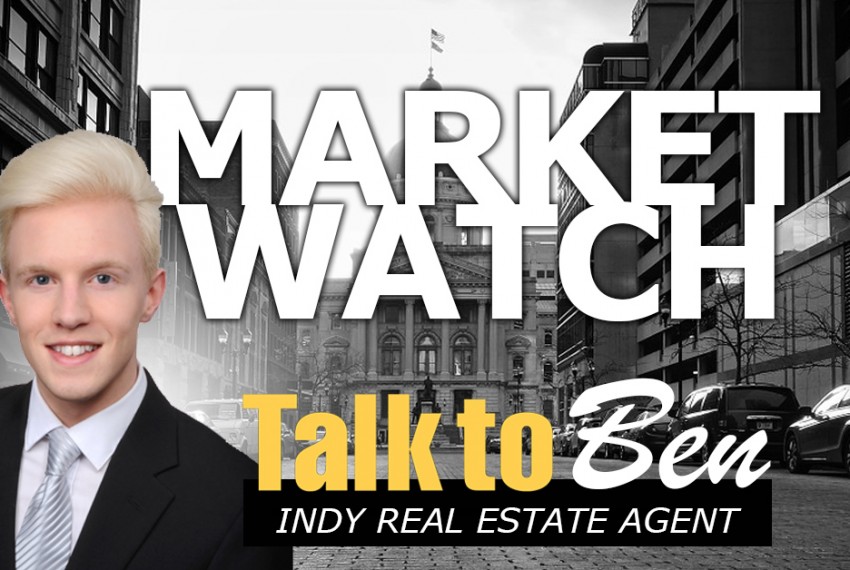 March 2016 – Central Indiana Market Watch
Year-to-date pended home sales gaining momentum in Central Indiana
February sales an improvement over January, average sale prices continue to grow
INDIANAPOLIS – According to F.C. Tucker Company's real estate data of the nine-county Central Indiana region, pended home sales are gaining momentum. In February 2016, pended sales were down 3.5 percent compared to this time last year, while January 2016 sales had been down 9.5 percent. Available inventory in the region was also tighter in 2016, with 883 fewer homes on the market than February 2015. During this time period, average sales prices grew modestly by 2.7 percent, now at $171,932.
Madison and Hancock counties showed double-digit growth at 21.6 percent and 11.2 percent, respectively. Marion County's pended sales rose 1.1 percent, while Boone, Hamilton and Shelby counties recorded double-digit declines in their percentage of pended home sales. Overall, approximately 148 fewer homes pended in February 2016 than February 2015.
All but one county showed a decline in available inventory compared to last year. Morgan County's listings were off nearly 18 percent; Hancock County's listings dipped 17.7 percent. In Marion County, approximately 500 fewer homes were available, which represented an 11.4 percent decline from last year. In total, 8,411 homes were for sale during February.
Home sale prices climbed in seven counties last month compared to February 2015. Year to date, Morgan County led the way with a 13.9 percent price uptick to $146,267. Johnson County also showed a comparable gain of 13.8 percent to $182,101. Hancock County's home prices grew by 10.7 percent, and Boone, Madison and Shelby counties each recorded an increase of approximately 6 percent. Boone County's homes netted the highest average sale price of all nine counties at $270,681. Hendricks County experienced the largest decline in average sale price, approximately 8.3 percent, now at $173,207.
"The Spring buying season will heat up the market, but the low level of inventory will keep demand in check," said Jim Litten, CEO of F.C. Tucker Company. "As this trend continues, it's more apparent average sale prices will only continue to rise. Other factors, such as an increase in flipped homes and the popularity of certain neighborhoods, aid the rise in prices; but currently, the lack of inventory contributes most to climbing home prices."
Of the pended home sales in the region last month, six were priced $1,000,000 to $1,999,999; 60 were priced $500,000 to $999,999; 213 were priced $300,000 to $499,999; 338 were priced $200,000 to $299,999; 965 were priced $100,000 to $199,999 and 604 were priced at $99,999 or less.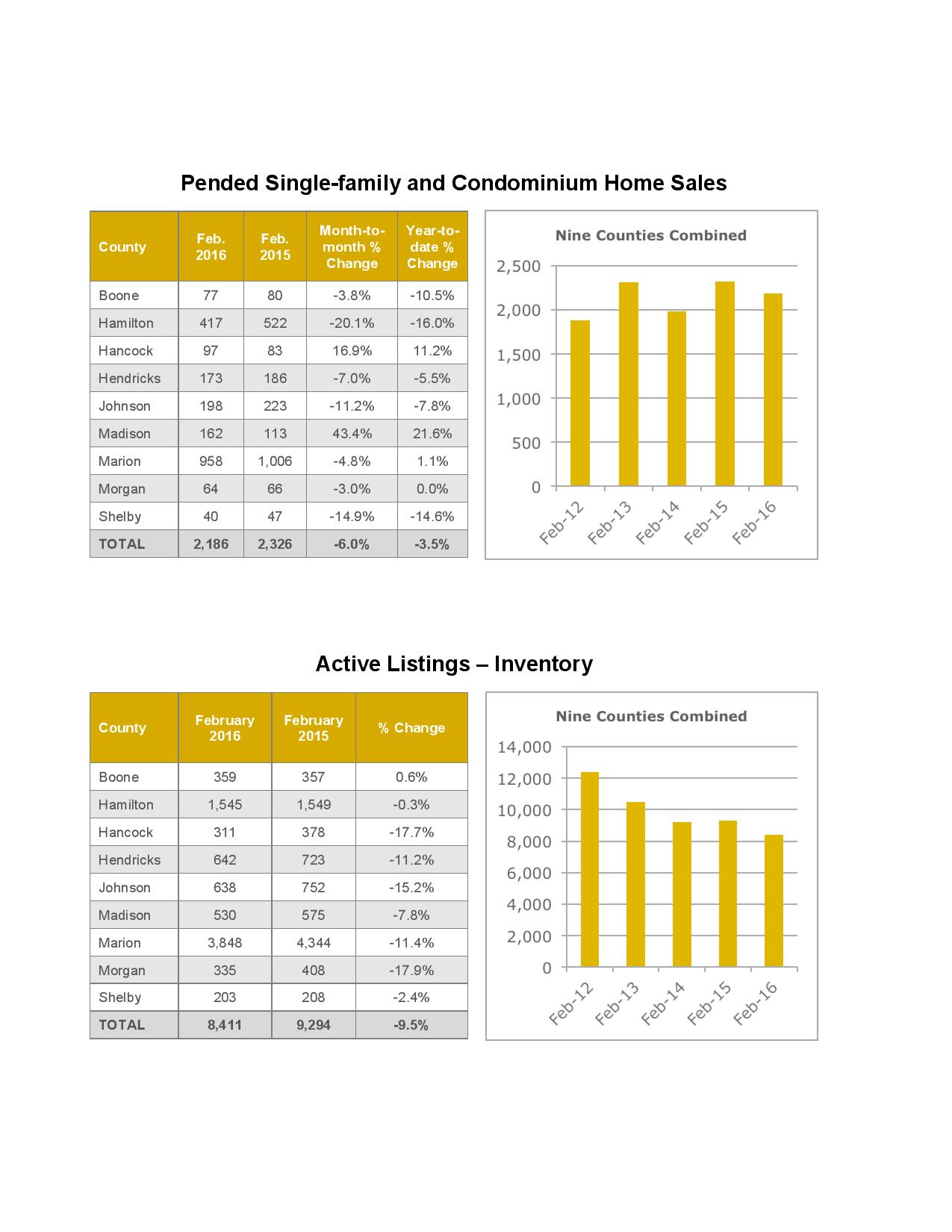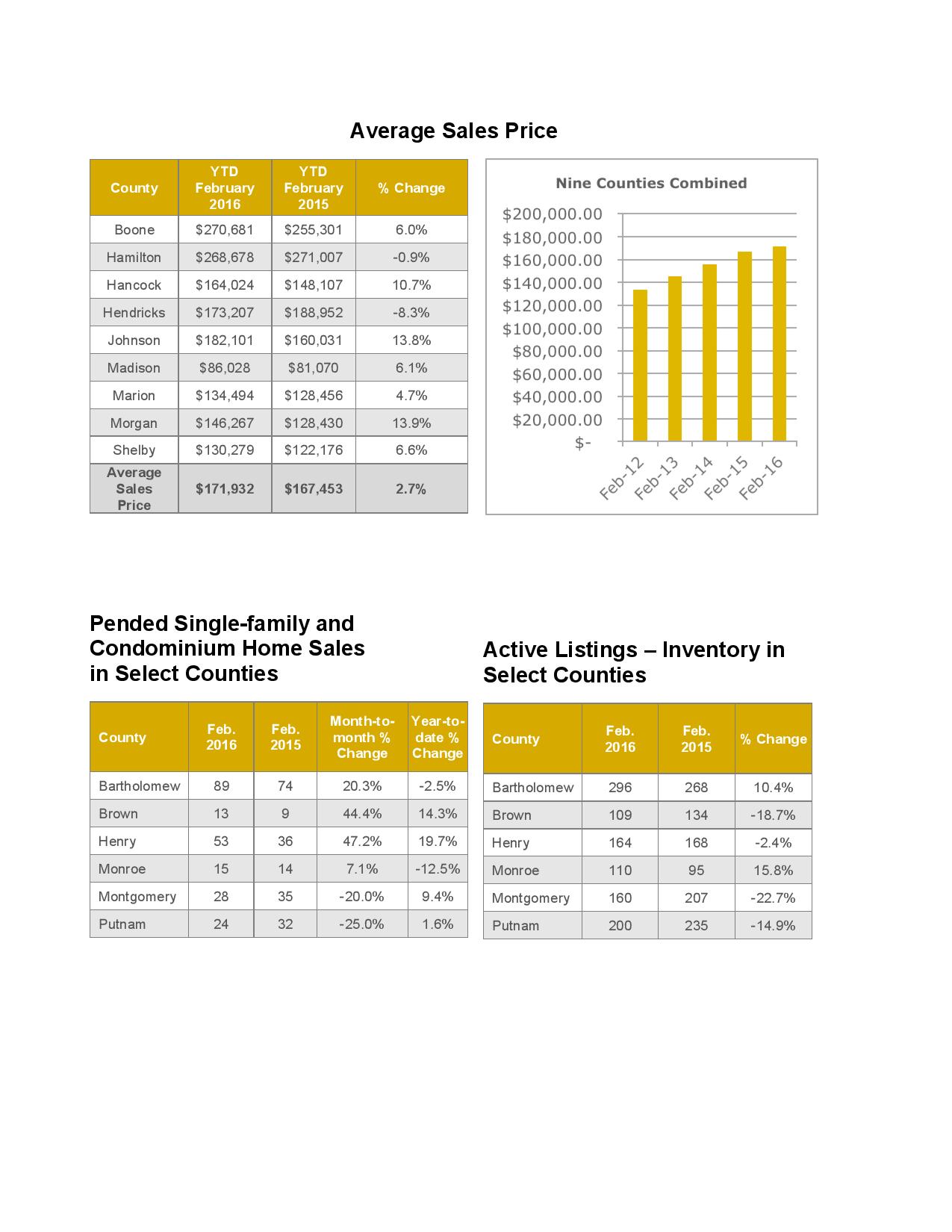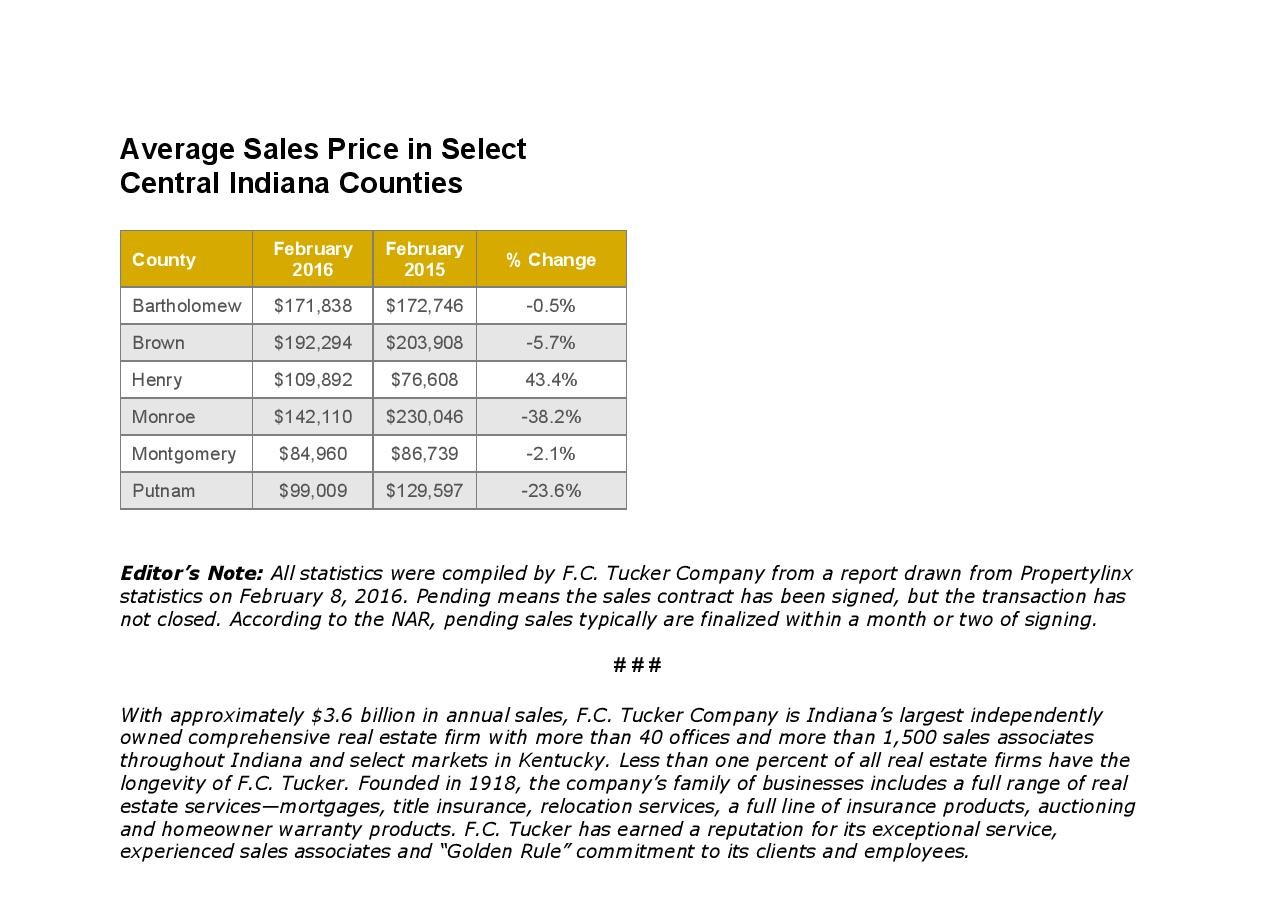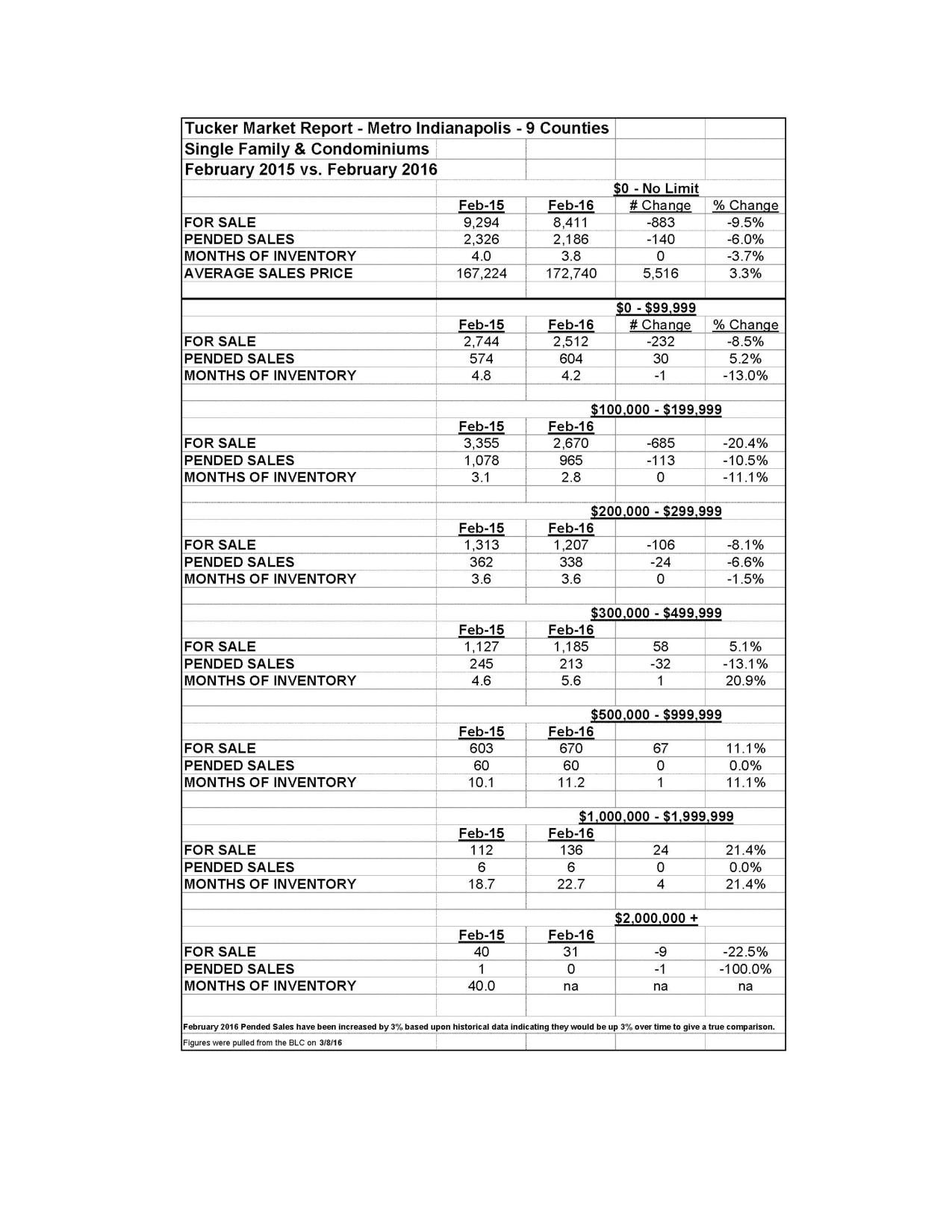 With listing inventory so low, now is the PERFECT time to list your home and get it SOLD. Talk2Ben today for listing information and a FREE comparative market analysis of your home.