Subconscious Renovation Turnoffs
Home renovation can be a costly time and monetary investment. It is also a great way to prepare your home for the market. Imagine: the trim and the walls have been painted, the hardwood floors refinished, and that leaky faucet is no longer an issue. It could all be for nothing, however, if you overlook simple mistakes that turn off potential buyers!
Buyers take in a multitude of sensory details upon entering a home. They get a "good" vibe if the details are harmonious, consistent, and up-to-date. This happens subconsciously; most cannot succinctly identify why they feel one way or another. The opposite of a "good" vibe is a negative feeling. Something seems off, isn't right, and the buyer begins to lose interest.
If you are in the process of renovating your home to sell, check out my list of 4 classic issues buyers take note of:
Paint on door hinges and hardware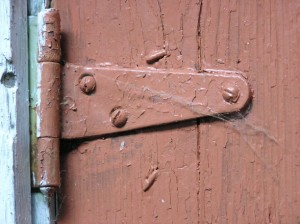 Refreshing the paint job on your interior and exterior doors is one way of making your home appear newer and cleaner. The entire effect is lost, however, if your door hinges and handles have been painted in the process. This creates a tacky, haphazard effect that the eye subconsciously notices.
Doors should be removed from the threshold and the hardware taken off prior to painting. If your hinges and handles have suffered from a paint mishap, invest in cost-conscious replacements that are consistent with the other hardware choices in your home. Lowes offers a variety of products under the Gatehouse brand that are stylish and inexpensive.
Old, dirty light switches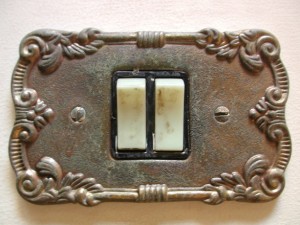 If your buyer is able to identify which kitchen light switch activates the garbage disposal, there might be an issue. Food, funk, and grime on light switches are all unappealing and scream "deferred maintenance." Switches that are missing components, have been painted over, are defective, or are inconsistent can be a turn-off.
This is an easy-to-fix process that does require some electrical knowledge. ALWAYS ensure the power supply is off prior to opening a switch or outlet box. Identify how the outgoing switch is connected and replicate the connection with the new parts. Hire a licensed electrician if you are uncomfortable working with electrical wiring.
Dysfunctional 2-prong outlets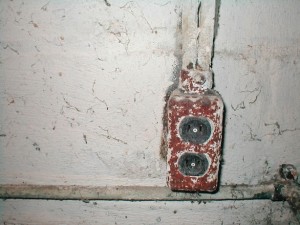 Have you ever plugged something into an outlet, only to watch the cord fall out of the wall? That's a scary feeling. Have you ever felt that a painted-over outlet might be a fire hazard as you plug something in? Your feelings are valid. If your home still has outdated, insufficient 2-prong outlets, they may undermine your renovation.
Tech-savvy consumers will not be impressed by the lack of grounded, 3-prong outlets. As with light switches, replacing outlets requires some electrical knowledge and should be approached with caution. Hire a licensed electrician to do the work if your outlets are not properly grounded. This will prevent issues with your inspection in the future.
Inconsistent hardware choices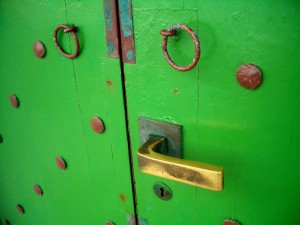 Kitchens with a variety of knobs in a variety of metal finishes look unsightly. Any room that utilizes multitudes of metals (brass doorknobs, chrome hinges, bronze drawer knobs) runs the risk of looking inconsistent. This sends a message to prospective buyers that the owner did not have a plan for the renovation.
Limit the home to one or two types of metal hardware choices at most to create a cohesive appeal to your home. The balance and harmony each room gains from consistent hardware choices will send "good" vibes to potential buyers.
Keep in mind that buyers in the market for a renovated home expect nothing but the best. To maximize your profit as the seller, your work should be of high-quality to meet those high expectations. Cutting corners to save time will not save money in the end. Taking a moment to coordinate the little details in your home renovation efforts will greatly improve the overall appeal. It will also get your home SOLD faster.
If you are in need of a local area expert, look no further! #Talk2Ben to learn more about Indianapolis market trends, to find vendors for home services, or for a free market analysis of your home.